Raku Courses 2019
Having relocated to beautiful, rural Carmarthenshire in West Wales in November 2017, we are finally set up and ready to begin Raku courses this Spring and Summer. As usual we welcome participants for 1 day of Raku, and we can also now offer weekend Courses with a variety of accommodation options, if required.
This year I also wanted to introduce something a bit different . If you are travelling from afar and would like to have a whole weekend of creativity, I have included the option of a Sunday full of wonderful Willow Weaving, and the opportunity to make a traditional Welsh Cyntell basket under the expert guidance of Justine Burgess of West Wales Willows. Justine will be coming to us from nearby Brechfa, where her family grows over 200 different types of Willow.
Dates
Raku Saturday 11th May Willow Weaving Sunday 12th May
Raku Saturday 8th June Willow Weaving Sunday 9th June
Raku Saturday 27th July Raku Sunday 28th July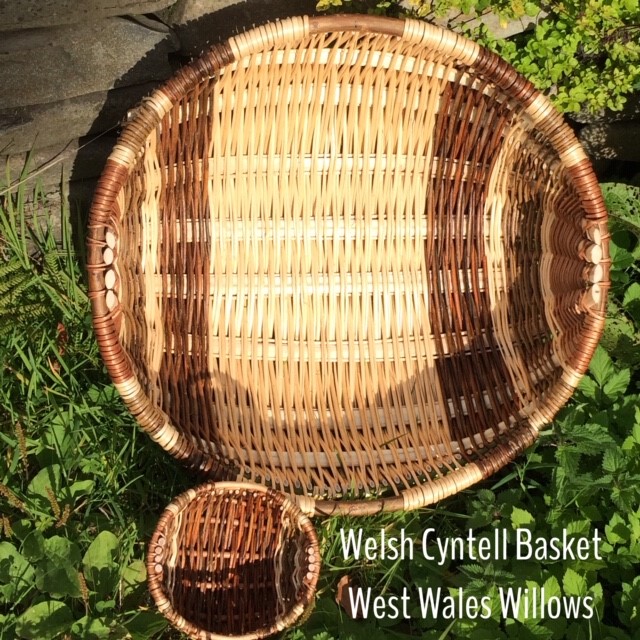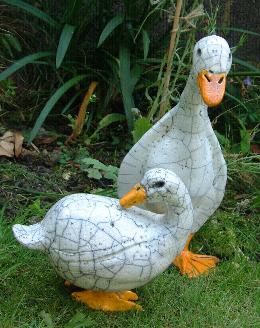 Prefer two days of Raku? Then July dates are for you, and here we can also experiment with smoke firing and naked Raku.
If you don't have your own bisc ware but would like to experience a day of Raku firing, I can provide bowls/tea bowls at £4 each, and would suggest up to 6 or 7 pieces for 1 day. Please let me know at least two weeks in advance if you need these, so that we are well stocked.
If you prefer just one day on a course, you are welcome to stay on with us and explore the beautiful local coastal paths, beaches, forests, or a country ramble at your own leisure! There are National Trust properties nearby, and the national Botanical Gardens of Wales, all within 20 miles.
We can coordinate your collection and drop off to Carmarthen Railway Station, if you don't have your own transport organised.

What is Raku?
Raku is a particular type of pottery developed by the early Japanese potters. Pottery was glazed and fired at Tea Ceremonies and the bowls were used by the participants.
Pots are first bisc fired, (leaving them sufficiently porous, to withstand thermal shock). Work is glazed, then placed in the kiln and extracted as soon as the glaze has melted and matured (between 750-1000°c). Pots are heated to this temperature in about 40 minutes.
Pots are removed from the kiln at this stage, using protective gloves and tongs. Pottery can either be placed immediately into sawdust (which will ignite), or sometimes pots are left outside for a few seconds to help encourage the glaze to crack, if desired. Pots are then buried in sawdust, allowing carbon to penetrate the cracks. When pots have cooled sufficiently, they are removed from the sawdust and cooled down, then submerged completely in water. Pots are then cleaned with wire wool and finally, hopefully admired.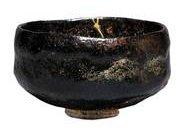 Raku Tea Bowl, British Museum